West Virginia
Spruce Knob, Elev. 4863 ft

Completed 11/12/05 - #19
(start at #1)
---
With Pennsylvania and Maryland under our belts for the day, we continued south (and up!) to Spruce Knob in West Virginia. The terrain got more mountainous and there were several nice overlooks.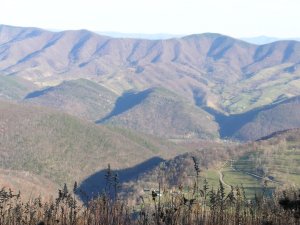 We passed the Seneca Rocks on the way, which are amazing. There is a Discovery Center at the base of the formation that explains the geology of the region. It's hard to see in the picture but the rocks are almost knife-edged at the top as a result of erosion. A must see!
Another scenic overlook that shows the continuation of Backbone Ridge, where we had attained the Maryland highpoint earlier. Again, hard to see in the picture but the whitish spots are exposed rock faces. These are very old and worn mountains!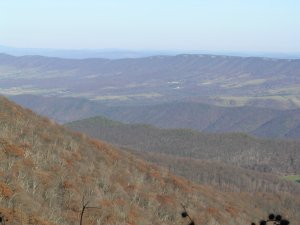 Driskill overseeing the operation from the parking lot.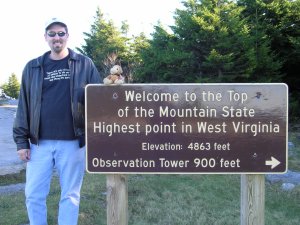 Here we are next to the USGS marker at the highest point in West Virginia!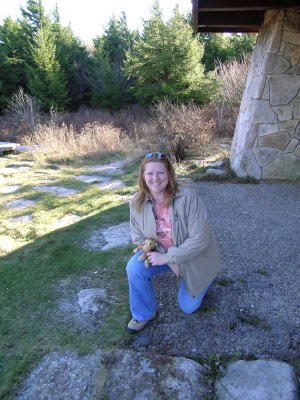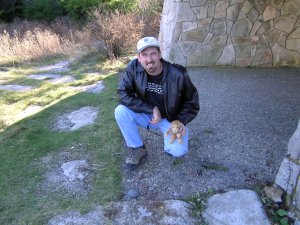 A nice view from the top of the observation tower.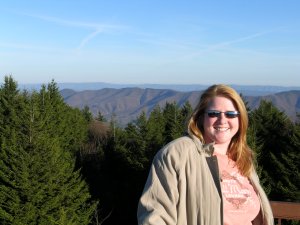 Wow, 3 states in one day! Some people we've encountered seem to be amazed that we would drive all those miles in a single day, but for us, living in the Dallas area, it's about the same as a trip across town! :-)
Our highpointing done for the day, we're ready for the next adventure!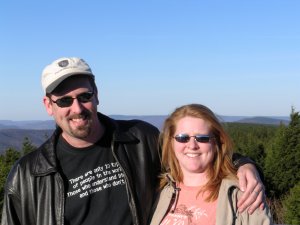 Back to the previous highpoint
Back to Denny & Christy's highpoints page
---
Copyright(c) 2004 Clearskies Networks. All rights reserved.