Denny's Highpoints
Denny is trying to reach the highest point in all 50 states. I've been a lifelong map aficionado, but this endeavor started in the early 2000's once I was able to travel more extensively. Since a common feature of many atlases is a listing of the highpoint in each state, this led me to the Highpointers Club online at http://www.highpointers.org. So far, I have managed to attain the highest point in 25 states. I hope to continue this quest shortly (Update 2022: the count is up to 34 now, but this map is so old I haven't been able to revise it properly yet).
For detailed information about reaching the state highpoints, I recommend these guidebooks:
Highpoints of the U.S.. by Don W. Holmes
Highpoint Adventures by Charlie and Diane Winger
Fifty State Summits by Paul Zumwalt
To The Top by Joe Glickman & Nels Akerlund is a great pictorial coffee table book
showing all 50 summits.
Below is the completion map. You can click on a state for a trip report and pictures.
Start with TN to read about all of Denny's highpoint adventures from the beginning.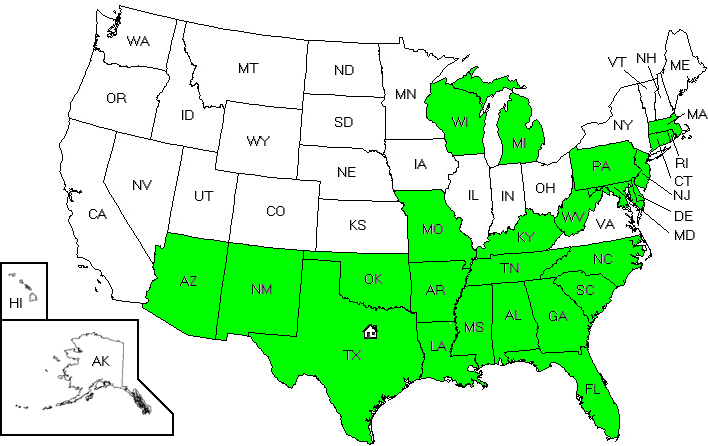 ---
Copyright(c) 2004 Clearskies Networks. All rights reserved.