Delaware

Ebright Azimuth, Elev. 448 ft
Completed 5/27/06 - #20
(start at #1)
---
We took advantage of one of Denny's business trips for a little weekend getaway and had the opportunity to get to some highpoints while we were at it. After flying into the Washington DC area, we set out northbound and headed for the Wilmington area.
Being on the coast, Delaware doesn't have any hills to speak of, so their highest point is right alongside the road next to a subdivision.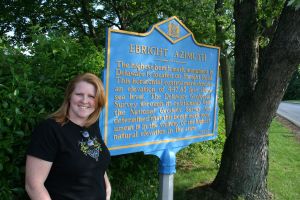 But unlike some states they have taken the time to erect a nice marker with some information about the highpoint.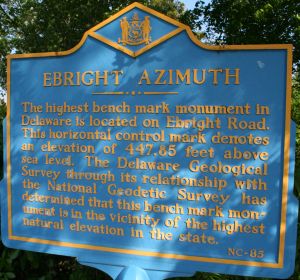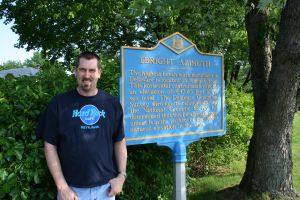 We found the actual benchmark next to a cutout in the sidewalk. Apparently Doreen, one of the local homeowners, has taken it upon herself to be caretaker of the Delaware highpoint and made sure that the benchmark wasn't paved over. Unfortunately she wasn't around on the day of our visit but we were glad for her efforts nonetheless. Now if they could just remove the port-a-potty and the backhoe, the scenery might improve even more ;-)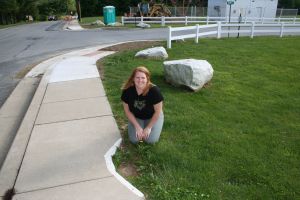 Back to the previous highpoint
---
Copyright(c) 2004 Clearskies Networks. All rights reserved.