New Jersey

High Point, Elev. 1803 ft

Completed 5/28/06 - #21
(start at #1)
---
Such an original name... :-)
After visiting Christy's grandmother in Connecticut, we headed back towards the DC area via the highest point in New Jersey. It has long been a state park with a very nice monument overlooking the hills.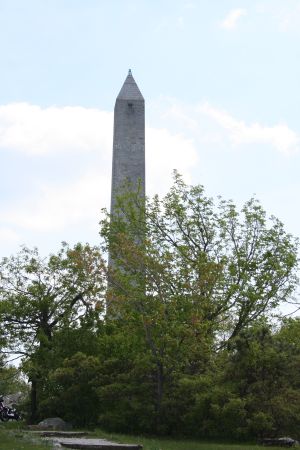 We climbed all the way to the top and the view from the windows was pleasant. It was a little strange in that it combined mountains in the distance with a beach among the greenery in the foreground, complete with a Memorial Weekend crowd getting some sun.
The highpoint benchmark was actually embedded in the wall at the base of the monument.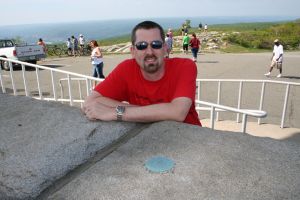 The view was actually nicer from the base since you weren't restricted to the little windows in the monument.
2 more highpoints down over a weekend!
Back to the previous highpoint
Back to Denny & Christy's highpoints page
---
Copyright(c) 2004 Clearskies Networks. All rights reserved.