Arizona

Humphreys Peak, Elev. 12,633 ft

Completed 9/5/06 - #22
(start at #1)
---
As part of a week-long Arizona trip we set out early on Labor Day morning to bag our 2nd highpoint over 10,000 feet. We learned from our experience in New Mexico that taking time to acclimate to the altitude was mandatory for us low-landers, so we had been in the Flagstaff area for several days before we set off through the trees near the trailhead.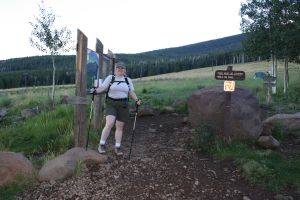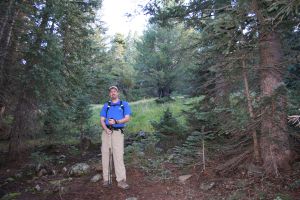 Several switchbacks and several hundred feet higher we came upon a HUGE rockslide area.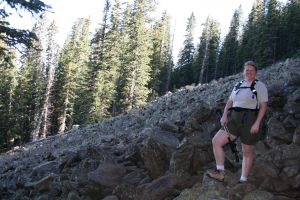 It was a very impressive sight, but we're glad we weren't there when all this came tumbling down!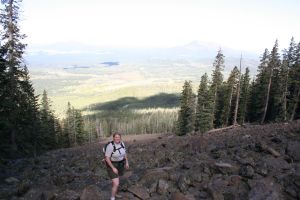 An hour or so later we were above treeline at the saddle between Humphrey's and Mt. Agassiz, and the wind picked up dramatically (hence the extra layers!). Up until this point the climb had been moderately steep but steady.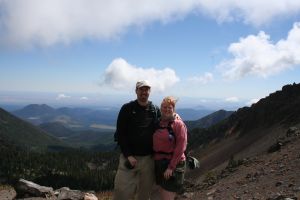 Now as we traversed the ridge towards the summit, there were some tougher spots, but the gorgeous vistas were unparalleled.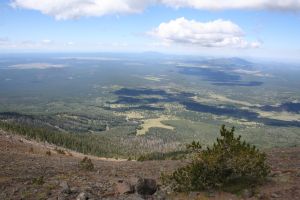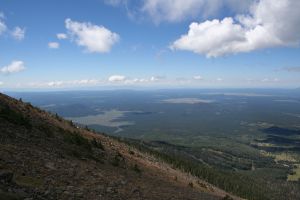 Christy taking a breather with a fellow climber approaching from below. Mt. Agassiz is the peak in the background.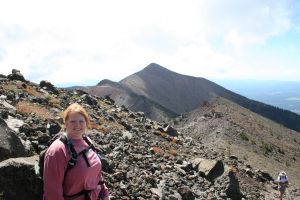 Further up the ridge, looking northwest towards the Grand Canyon. It was just possible to make out the North Rim of the Canyon about 70 miles away.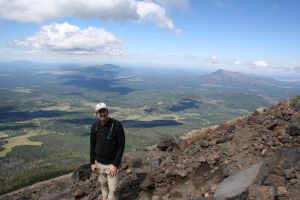 "Overhead" view of another rockslide area. It was very apparent that these were volcanic peaks.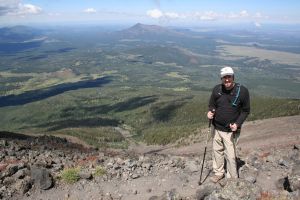 We made it! Standing on top of Humphreys Peak and our 22nd highpoint together!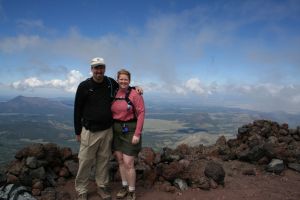 We spent nearly an hour on the summit enjoying the views and keeping the chipmunks out of our peanut butter sandwiches, and then it was time to head down. The trip down was much more physically exhausting than the climb up for some reason! Feet and knees not happy...and no stopping for pictures either! But we had a great time and look forward to our next one!
Back to the previous highpoint
Back to Denny & Christy's highpoints page
---
Copyright(c) 2004 Clearskies Networks. All rights reserved.