Florida
Britton Hill, Elev. 345 ft

Completed 12/28/06 - #23
(start at #1)
---
The lowest of the high!
We arrived in the last rays of the day after driving down from visiting family in Tennessee for the holidays. The county has put out several signs pointing the way to the tidy little park that marks the highest point in Florida.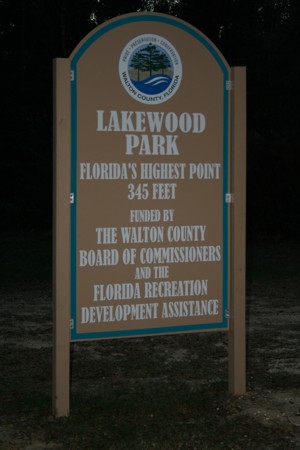 The park officially closes at dusk, and lo and behold there was a deputy sheriff parked there ready to run off any loiterers. We introduced ourselves as highpointers and he seemed a little surprised that people actually would come for the stated purpose of the park! Evidently it's a local hangout, but it was well kept and had more signs than any of our guidebooks showed. The deputy graciously took our picture next to the inscribed stone.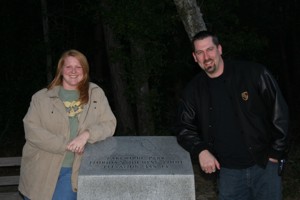 As you would expect at the lowest highpoint of all 50 states, there wasn't much to see...it was pretty flat and out in the middle of nowhere.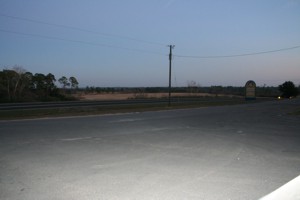 The lovely telephone pole was about the only view we got since it was dusk.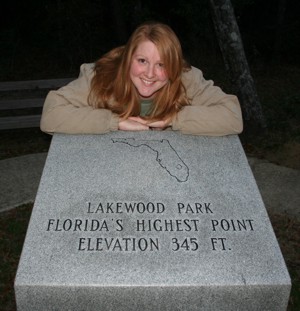 All in all it had been a great trip to this point. That was about to change....
Back to the previous highpoint
Back to Denny & Christy's highpoints page
---
Copyright(c) 2004 Clearskies Networks. All rights reserved.