Maryland

Backbone Mountain, Elev. 3360 ft
Completed 11/12/05 - #18
(start at #1)
---
After attaining the highpoint of Pennsylvania, we drove south to tackle the hike to Backbone Mountain. Along the way there was some gorgeous countryside, unfortunately we missed the peak of the fall colors but it was still quite pretty.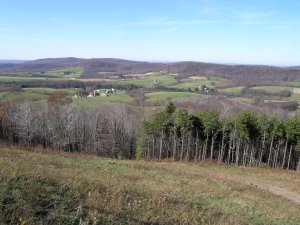 We started up the trail; it was a beautiful day and as a result it was a very pleasant walk through the woods on the path. It wasn't terribly steep but we were both huffing a little (it's been a while!).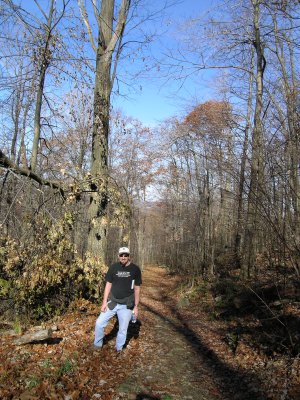 Highpoint number 18! Here's Christy by the sign and mailbox which holds the register and completion certificates that you get to keep.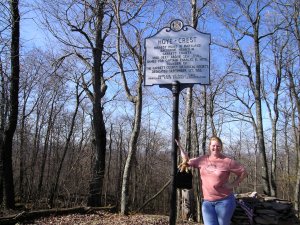 Christy signed the register and chronicled our journey so far that day.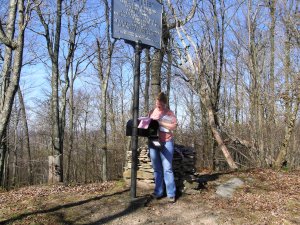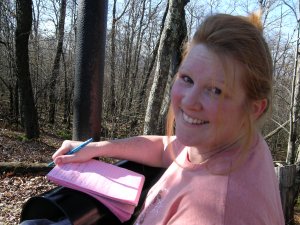 Next to the sign and mailbox is a large rock cairn which marks the highest point (there seems to be no official USGS marker anywhere). You can see the flag which was placed by highpointers after 9/11 (a flag was placed on all 50 state highpoints by club members). And of course Driskill had to pose as well.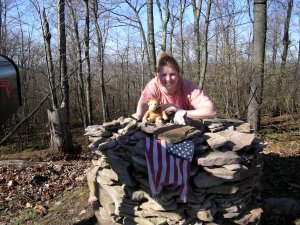 Onward to the final highpoint of the day!
Back to the previous highpoint
---
Copyright(c) 2004 Clearskies Networks. All rights reserved.