Wisconsin

Timms Hill, Elev. 1951 ft
Completed 9/25/04 - #13
(start at #1)
---
We arrived in Minneapolis, MN Saturday morning and drove to Timms Hill. The directions in our guidebooks were easy to follow. It was a beautiful day, autumn foliage just starting to turn different colors.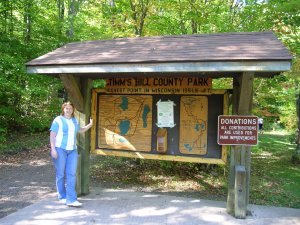 An easy walk from the parking lot took us to our 13th highpoint! Here we are posing with the USGS markers.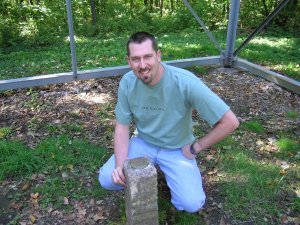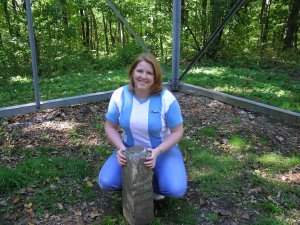 The highpoint is actually obscured by trees, but from the tower, we were able to see the beginning of Fall's splendor.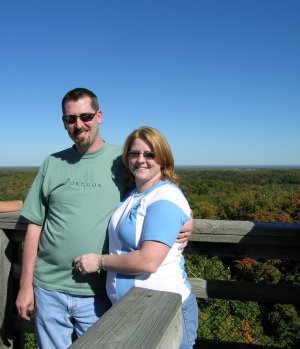 Near the trailhead was Bass Lake...perfect for some nice photo opps.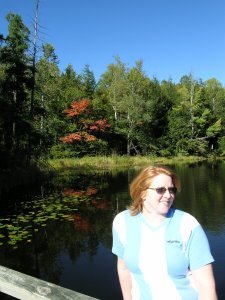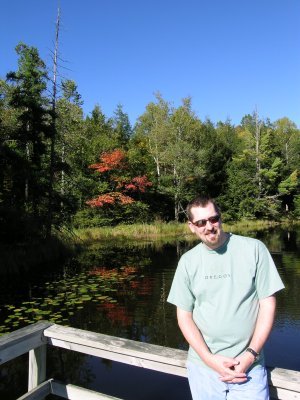 Christy made a nice little arrangement to admire.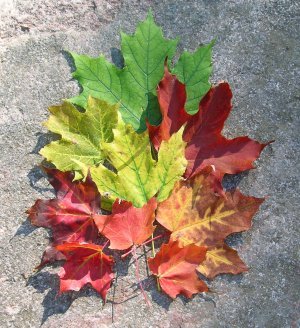 We had dinner at the Hiawatha Supper Club in north central Wisconsin, and caught the moonrise over the lake.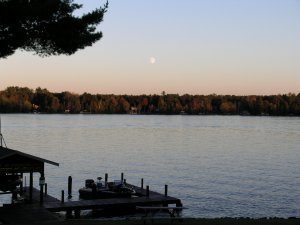 On to visit the Michigan Yoopers!
Back to the previous highpoint
---
Copyright(c) 2004 Clearskies Networks. All rights reserved.