Missouri
Taum Sauk, Elev. 1773 ft

Completed 12/4/04 - #16
(start at #1)
---
We arrived in St. Louis and drove approximately an hour and a half south to Taum Sauk. Just before reaching the parking lot for the highpoint trail, there is a lovely scenic viewing area.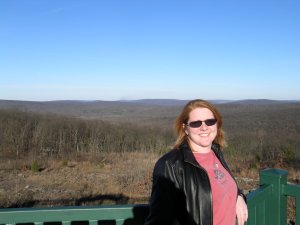 We were unable to find a USGS survey marker at the highpoint, but there is a very nice plaque. We made sure to stand on the highest point we could find!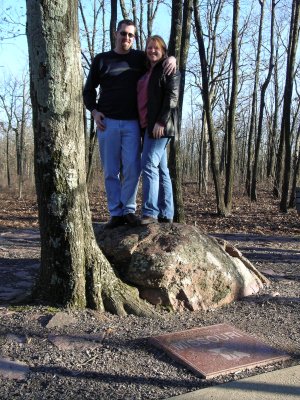 1772.68 feet, to be exact...seems like that would change after a hard rain or something, yes?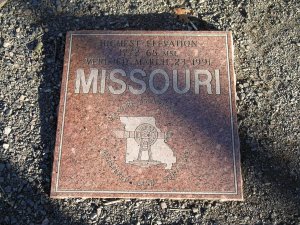 After attaining the high point, we went back to St. Louis and visited the old Union Station that has been converted to a shopping mall. Actually, this is a must see if you are in St. Louis. Part of the Hilton hotel incorporated in the station has the most amazing architecture and art restored to it's original brilliance. It is a truly lovely building. Unfortunately, we did not take the camera, as we did not expect to take pics in a shopping mall.
The next day, we went to the Gateway Arch. This too is a must see. The design and construction were amazing feats of enginering! The view from the top of the arch
was very nice.
Back to the previous highpoint
Back to Denny & Christy's highpoints page
---
Copyright(c) 2004 Clearskies Networks. All rights reserved.