Alabama

Cheaha Mountain, Elev. 2407 ft
Completed 11/6/04 - #15
(start at #1)
---
Denny's brother lives in nearby Tuscaloosa, AL so he and his crew joined us for the trek to the top of Alabama. Funny...they were under the impression this was going to be a "hike" to the top, but Cheaha is a state park with a parking lot about 200 yards from the highpoint tower. Since our toes were still recovering from the New Mexico highpoint, we had decided to attain some of the easier state peaks. They were a bit disappointed, but we certainly enjoyed hanging out anyway! Incidentally, this was the weekend before Jeff and Shannon's wedding, so we were especially grateful for the time they chose to share with us!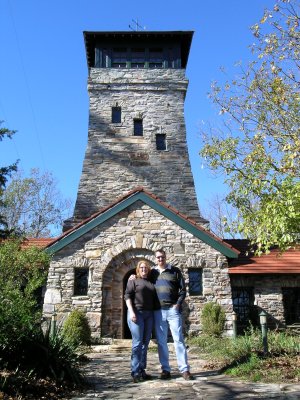 The highpoint marker is in the walkway in front of the tower entrance.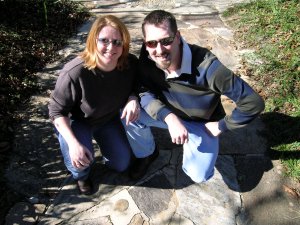 Here is the crew up in the tower....
Denny , Jeff
Christy, Shannon
Stephanie, Steven (Shannon's brother and sister)
The top of the tower gave a grand view of the surrounding area.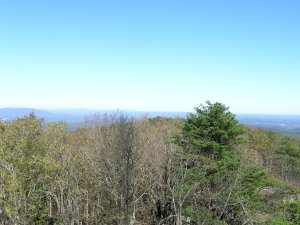 Time for hot wings!!
Back to the previous highpoint
---
Copyright(c) 2004 Clearskies Networks. All rights reserved.