Massachusetts

Mt. Greylock, Elev. 3491 ft
Completed 10/13/03 - #4
(start at #1)
---
After attaining the highpoints for Rhode Island and Connecticut the previous day, we drove to the peak of Mt. Greylock on a beautiful fall morning. Mt. Greylock is within a state park, and as such is accessible by car. The most challenging part of this highpoint was the traffic on the Columbus Day weekend.
From the parking lot it's a quick walk to the War Memorial Tower erected on the summit.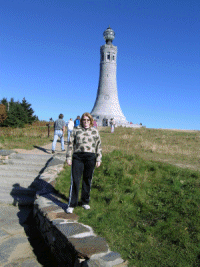 The tower honors Massachusetts men and women who died in service to their country.
Behind the tower is an expansive view of the valley below.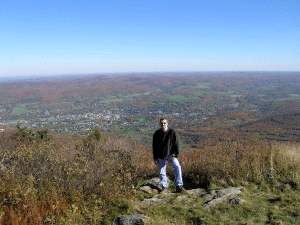 Back to the previous highpoint
---
Copyright(c) 2004 Clearskies Networks. All rights reserved.