Arkansas

Magazine Mountain, Elev. 2753 ft
Completed 11/9/03 - #6
(start at #1)
---
It is a beautiful drive up the mountain and Mt. Magazine State Park has a great Visitor Center near the top. There are several trail maps and information about the highpoint available. The State of Arkansas has recently turned this into a very nice park.
The highpoint is marked by a survey marker and a Highpoint Monument, in the shape of the state.
There's Driskill! (His second highpoint).
Although this highpoint is a drive-up, there are several hiking trails worth walking. The views and overlooks are breathtaking, especially since we were enjoying the fall foliage. Our favorite view was from the Amphitheater.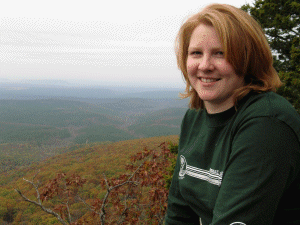 Pictures tell more than any words could.....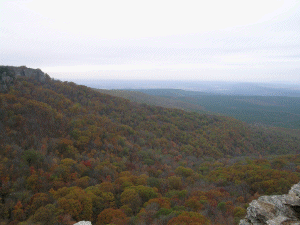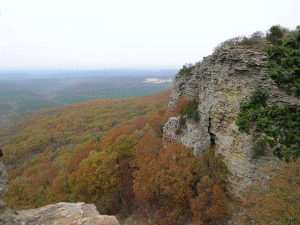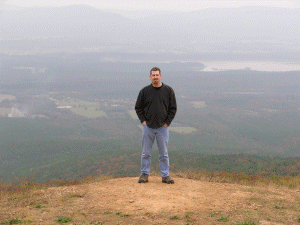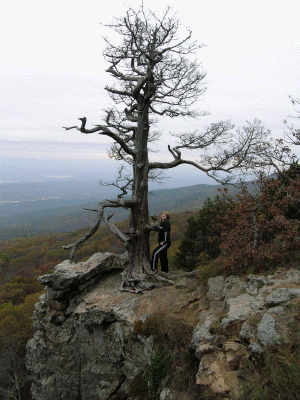 Back to the previous highpoint
---
Copyright(c) 2004 Clearskies Networks. All rights reserved.